Python Fundamentals
Enroll Now
Free Preview
Intermediate level
Approx 5.50h to complete
100% online and self-paced
Python Fundamentals Course Overview
Python is a crucial tool for analyzing business and financial data. It is a programming language commonly used by financial analysts and data scientists in machine learning and other fields.
In this course, you will learn the most fundamental skills to write and execute Python code. We will have an overview of the basic Python concepts. And we will show you how to create conditionals, iterations, and custom functions. Then, we will introduce the common packages that will help you with your analysis. Finally, we will walk you through a case study that uses Python to optimize a portfolio of selected stocks.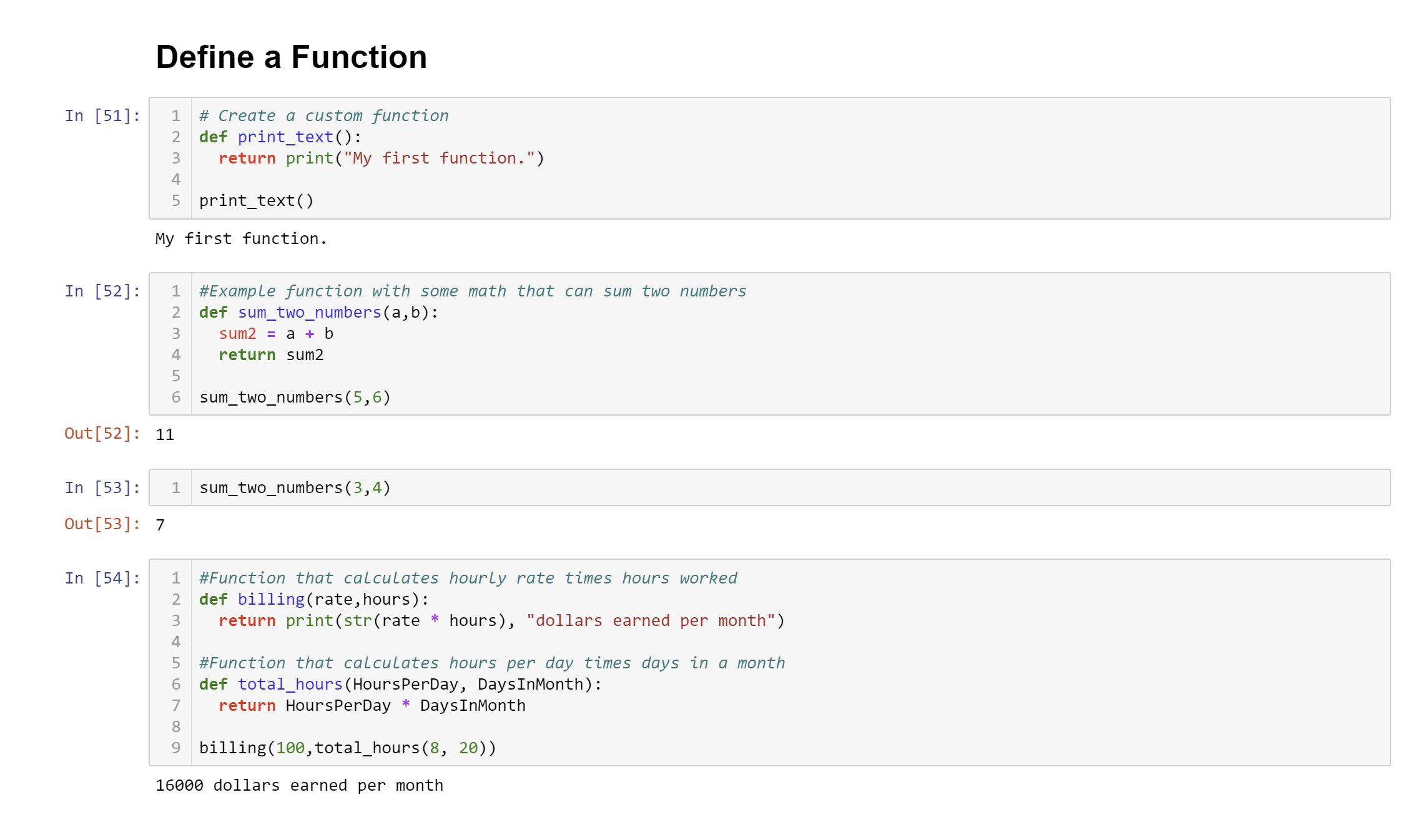 Python Fundamentals Learning Objectives
Upon completing this course, you will be able to:
Write and execute Python code to create variables, generate outputs, apply various operators, and manipulate different types of data.
Use conditions and iterations to create your own custom functions.
Import and utilize external packages including NumPy, Pandas, Matplotlib, and Seaborn.
Import data from different sources and conduct basic data analysis.



Python Fundamentals is a Core Course of CFI's BIDA™ Program
CFI's upcoming Business Intelligence & Data Analyst (BIDA)™ program will cover all the basic, intermediate, and advanced topics about business intelligence and data analysis. This program will teach you the quantitative methods used in the finance and capital markets industry. It is ideal for students who want to learn how to analyze complex data.
Common career paths for students who take the BIDA™ program are Business Intelligence, Asset Management, Data Analyst, Quantitative Analyst, and other finance careers.
Students can sign up for updates and reserve a spot in the Business Intelligence & Data Analyst (BIDA)™ Program on the student dashboard. 
Who Should Take This Course?
This Python Fundamentals course is perfect for anyone who would like to build up their programming skills and use Python to analyze business and financial data. This course is designed to equip anyone who desires to begin a career in data analysis, quantitative analysis, business intelligence, or other areas of business and finance.
Get the course in a bundle
Python Fundamentals is part of the Business Intelligence & Data Analyst (BIDA)™ certification, which includes 17 BIDA courses + all future courses in the program.
Business Intelligence & Data Analyst (BIDA)™ Certification
17 BIDA Courses + all future courses in the program
Skills Learned Data Visualization, Data Warehousing and Transformation, Data Modeling and Analysis
Career Prep Business Intelligence Analyst, Data Scientist, Data Visualization Specialist
Frequently Asked Questions
Can I download the Excel files and financial modeling templates for the course?
How long do I have to complete the courses?
Are CFI courses officially accredited?
Are there any additional fees or costs?
What currency are your courses priced in?
How do I earn my certificates?
Can I email the instructor if I have questions?
Will these courses help me advance my career?