IBISWorld Fundamentals
Enroll For Free
Beginner level
Approx 2.0 to complete
100% online and self-paced
IBISWorld Fundamentals Course Overview
This IBISWorld Fundamentals course looks at the tools and features provided by IBISWorld. We explore each section and related components of an IBISWorld industry report and break down how each section can bolster your industry analysis, market analysis, and company analysis. This course also includes an interactive and realistic benchmarking exercise to show you how to use IBISWorld to benchmark and compare your client to industry trends.
IBISWorld is one of the world's most trusted independent sources of industry research, providing unique information on over 1,300 industries. IBISWorld is used by credit analysts, industry professionals, and commercial bankers globally. To provide our students with more hands-on experience and skills, our full immersion program offers students a 6-month free trial to IBISWorld. 
IBISWorld Fundamentals Learning Objectives
Upon completing this course, you will be able to:
Use the IBISWorld platform as an industry analysis tool
Navigate and explore IBISWorld functionality
Produce an IBISWorld industry report
Work with each section of an IBISWorld report
Utilize supplementary features of IBISWorld such iExpert Summaries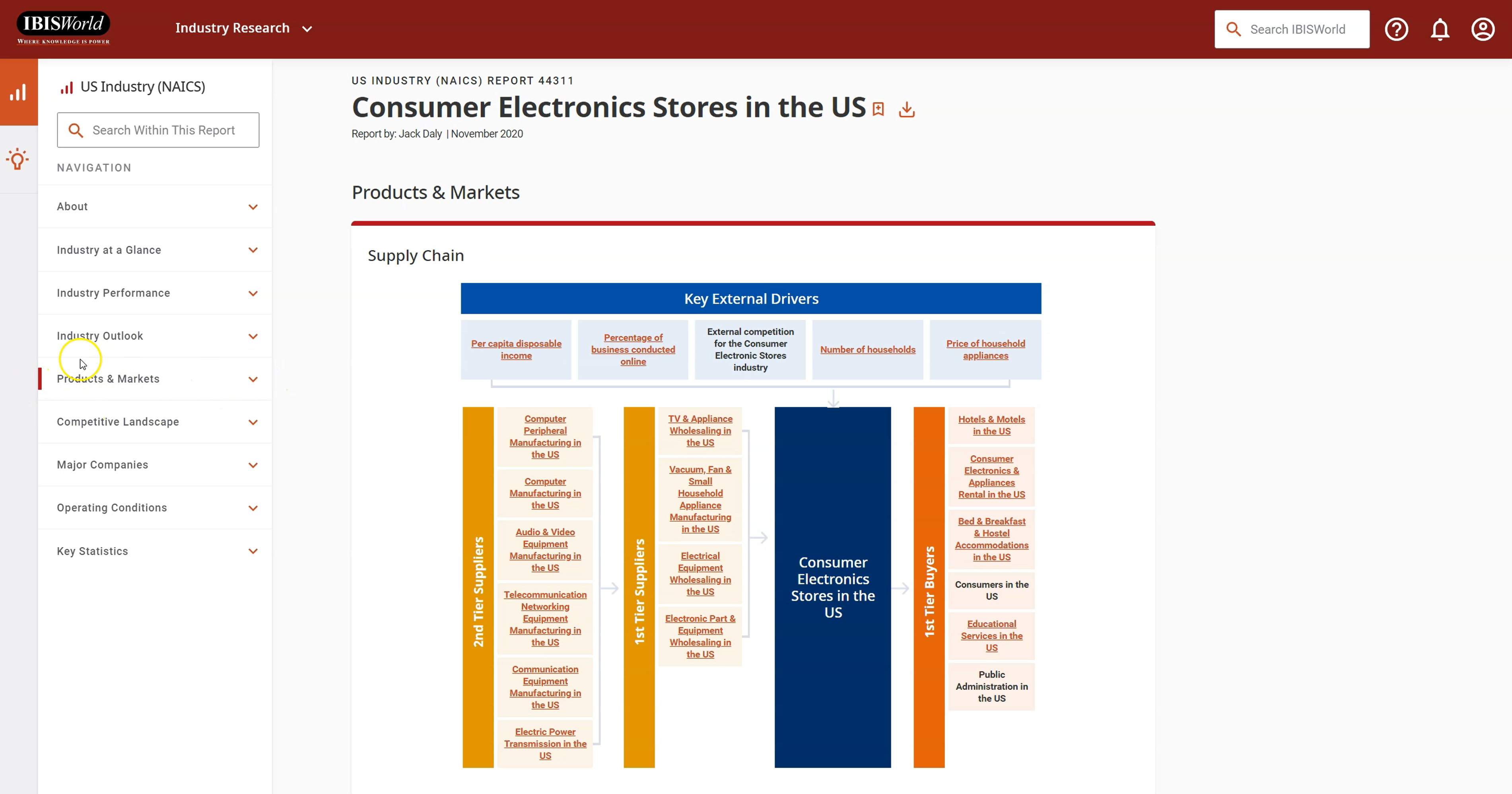 IBISWorld Fundamentals is an Elective Course of CFI's CBCA® Program
CFI's Commercial Banking & Credit Analyst (CBCA)® Program offers skills including credit evaluation, documentation, and review procedures. From beginners to advanced users, the CBCA® program is designed to help you become a world-class credit analyst.
Who Should Take This CBCA® Course?
This IBISWorld Fundamentals course is designed for current and aspiring credit analysts, lending professionals, relationship managers, risk management professionals, and commercial bankers.
This course provides an in-depth look at the IBISWorld platform, which is widely used in the banking sector to conduct industry and market analysis. By providing our students with hands-on tools, this course aims to empower the skillsets of current and future banking professionals. 
iExpert Summary & Additional Tools
Get the course in a bundle
IBISWorld Fundamentals is part of the Commercial Banking & Credit Analyst (CBCA)™ certification, which includes 34 courses.
Commercial Banking & Credit Analyst (CBCA)™ Certification
All 34 CBCA™ courses
Skills Learned Credit Analysis and Documentation, Risk Mitigation, Writing
Career Prep Rating Agencies, Insurance, Commercial Lending
Prep Courses
6 courses from beginner to intermediate level.
01
Optional
Core Courses
15 courses from beginner to intermediate level.
02
Required
Elective Courses
9 courses in advanced and intermediate levels.
03
Optional
Get Certified
Submit your CBCA™ checklist and order your certificate.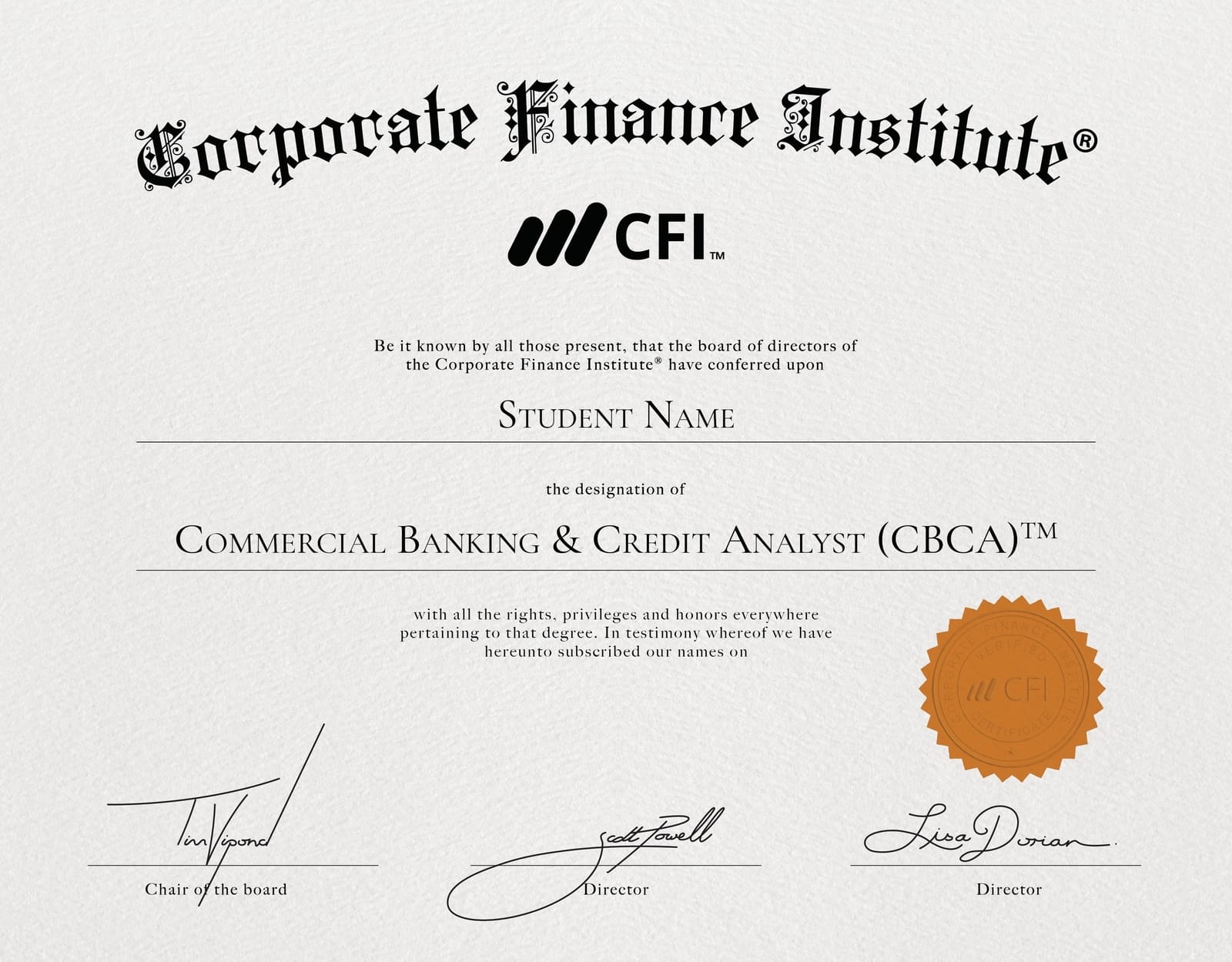 04
Required
Join Our Community
Get access to the Global Corporate Finance Society.
05
Optional
How the Certification Works
Commercial Banking & Credit Analyst (CBCA)™ courses are offered 100% online, allowing you the flexibility to start the Commercial Banking & Credit Analyst (CBCA)™ program anytime and learn when it's most convenient for you.
Students must complete all core and elective courses (18 in total) and demonstrate mastery of the topics through successful completion of course materials, quizzes, and assessments.
Within 48 hours of program completion, your Blockchain Verified (CBCA)™ Certification will be emailed to you.
Good explanation
The instructor can explain the course clearly and make it easier to understand
Winne Ong
CBCA PREP COURSES
I am glad to complete all 6 Prep Courses for the CBCA Program. Now taking the main courses to qualify for the program. I recommend this great Qualification for anyone in Credit Risk management.
Lawrence Nyamutswa
Good Course
Very useful for the credit analyst to analyze the data according to the sector-wise before disbursement of the loan.
Khalid Shamim Shiplu
Informative
This course was very informative and provided the insight how credit analyst works and how to use IBIS World effectively for purpose.
Purwa Shakeel
Frequently Asked Questions
Can I download the Excel files and financial modeling templates for the course?
How long do I have to complete the courses?
Are CFI courses officially accredited?
Are there any additional fees or costs?
What currency are your courses priced in?
How do I earn my certificates?
Can I email the instructor if I have questions?
Will these courses help me advance my career?